Europe and International
---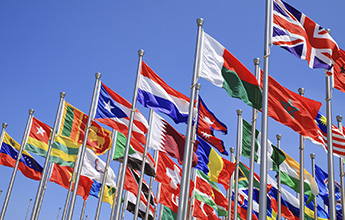 The Europe and International Commission was created in 2013.

Chaired by Alexis Michel, dean of ENIB
Vice-chaired by Laurence Hafemeister, dean of ENSEA
Vice-chaired by Christophe Rouvrais

, dean of ESAIP
This commission works on the internationalisation of Engineering Schools with the aim of increasing their influence on the world stage and their strategic position in the European context.
The role of the Europe and International Commission
---
The Europe and International Commission involves two key issues : the European positioning of the French Engineering degree and the participation of French Engineering Schools in European Universities. Its mission is to support French Schools of Engineering in their international development, to guide them in terms of strategic orientations and practical decisions.

The Commission provides a forum in which its members can exchange experiences and benefit from shared reflection about such topics as the opening of campuses abroad or the evolution of legislation on foreign students' welcoming and French students' mobility.
The priority topics
of the Europe and International Commission
---
The International and Development Commission focuses on the following topics :
working on mutual recognition agreements for diplomas;
​developing European cooperations between Engineering training institutions;
growing the international exposure of schools within universities;
developing international partnerships with a country or regional focus;
elaborating strategies to increase student exchange flows and to ensure hosting international students and professionals in the best conditions.
The "FITEC" mobility programmes and the other international programmes
The CDEFI is the financial manager of the "FITEC" mobility programmes, whose French coordinator is Jacques Gelas. The Conference therefore manages the mobility grants offered to French students through the BRAFITEC, ARFITEC and MEXFITEC programmes.

The Conference also delivers the grants for Columbian grant holder engineering students wishing to come and study in France and for a mentoring programme with Dominican engineering students.