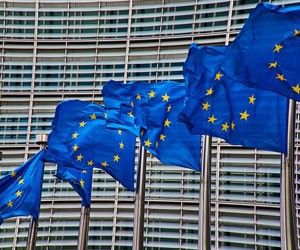 CDEFI's contribution to the public consultation of the European Commission on learning mobility
04/05/2023
On Tuesday May 2

2023, CDEFI submitted its contribution to the European Commission's public consultation on mobility for learning purposes.
In its report, CDEFI underlines
the capacity of French engineering schools to develop international partnerships and to project themselves internationally
. Nevertheless, it points out that there is room for manoeuvre and obstacles to be removed in order to
strengthen and consolidate their internationalisation and Europeanisation dynamic over time
. These difficulties include, in particular, the disparities and imbalances in mobility flows in Europe and the need to develop and appreciate the true value of internships and apprenticeships.
Some of the proposals and orientations of this report have already been formulated in 2018 following the conference organised by the CTI and CDEFI on the evolution of the Bologna process, as well as
those formulated in 2022 for the French Presidency of the Council of the European Union
.
Below are the seven proposals put forward by CDEFI:
1. Promote apprenticeship as a model of training excellence, social inclusion and professional integration and support the mobility of apprentices
2. Promote the place and mobility of internships in training courses
3. Develop the student-entrepreneur status at European level and strengthen the "Erasmus for Young Entrepreneurs" scheme
4. Strengthen the incentive mechanisms for mobility by offering complementary Erasmus+ grants
5. Support and enhance the mobility of teachers in Europe
6. Support the use of eco-responsible means of transport
7. To open the field of possibilities on the financing of various international experiences
For more details, we invite you to consult the attached contribution.
The opinions published online will be taken into account in the development of a legislative proposal by the Commission in the third quarter of 2023.
For more information on the public consultation, you can consult
this page
.