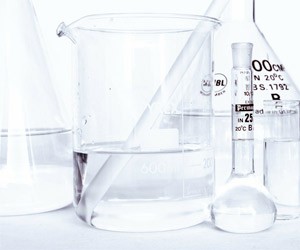 Engineering schools reaffirm their attachment the scientific integrity
22/01/2019
On the occasion of a ceremony organized January 22nd, 2019, CDEFI, the French bureau of the scientific integrity (OFIS), the French Council of the scientific integrity (CoFIS), and 8 French schools of engineering (École des Ponts ParisTech, ENSG Géomatique, ELISA AEROSPACE, the EPF, école d'ingénieur·e·s, EPITA, INSA Centre Val de Loire, the university of technology of Troyes and Yncréa Hauts-de-France), signed the national charter of research integrity.

Through this ratification, engineering schools wished to remind the importance of the adoption of fundamental principles of the scientific integrity by all higher education and research institutions.

"It's a strong signal sent by CDEFI to the Deans of French engineering schools and to the whole scientific community as well", specified Joëlle Alnot, director of OFIS, a department of Hcéres.

The purpose of the charter, which consists of seven principles, is "to explain the criteria for a rigorous and integrated scientific approach, applicable in particular to all national and international partnerships".

The seven integrity principles are:

respect legislative and regulatory devices;
reliability of the research work;
communication;
responsability in the collective work;
impartiality and independence in evaluation and expertise;
collaborative work and multiple activities;
training.
With this signature, CDEFI emphasizes the importance of scientific integrity, the honest conduct and the ethics that must govern research in all institutions. CDEFI not only concurs with the values and principles of scientific integrity, but also strongly commits to defend them and to promote their adoption and application by all the 201 French engineering schools accredited by the
Commission des titres d'ingénieur
.
"This is an essential step for the training of researchers and future entrepreneurs," said CDEFI's President, Marc Renner.
For more information, you can download the French charter of research integrity.