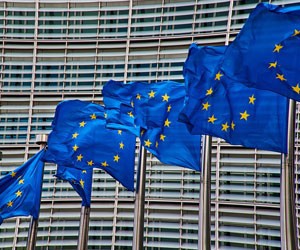 New French engineering schools involved in European Universities
30/08/2022
On 27 July, the European Commission released the results of the third call for proposals on European Universities. Sixteen European universities that had won the first call in 2019 obtained additional funding to expand their consortium, and four new alliances were selected.
Most of the 272 million euros dedicated to this call for proposals were used to fund already established alliances, the rest being attributed to new projects of European universities. Among the alliances whose projects and will to welcome new partners were approved, two include French engineering schools:
Unite !
(Grenoble INP) and
ECIU
(INSA Group).
As for the new laureates, two out of the four selected projects involve a French engineering school as their French partner:
EU4Dual, with the École supérieure des technologies industrielles avancées (ESTIA) ;
UNIgreen, with the Institut supérieur des biotechnologies de Paris (Sup'Biotech).
CDEFI is especially delighted by this news and the involvement of French engineering schools in these innovative projects that give a fresh impetus to higher education and research in Europe. It is also a testimony of the quality and strength of French engineering schools' international strategy, specifically towards Europe. Moreover, the prominent place of science and technology in these new alliances is in line with European ambitions in terms of digital, energy and ecological transition as well as technological sovereignty, thus highlighting the key role of French engineering schools and their European counterparts in that matter.

CDEFI congratulates the winning French engineering schools and their team as a whole for developing these alliance projects and contributing to the successful results of the call for proposals.