The doctoral training course "Skills for business world"
---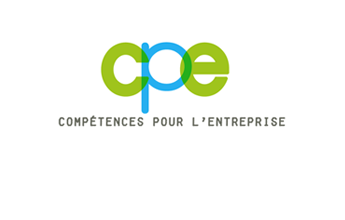 After a two years' experimentation and convinced that PhD holders is a major resource for French companies, CDEFI launched a doctoral training course called "Skills for business world" ("Compétences pour l'entreprise" in French).
This training path aims to improve the recognition and attractiveness of PhD among French companies.
Who is it aimed at?
---
This training course is open preferentially to candidates in their second year of PhD. All disciplines are eligible. Candidates are selected on their motivation for joining the private sector.
Organisation of the training path
---
The "Skills for business world" training path is a
one-year training course
provided by Engineering Schools with doctoral schools (French equivalent of postgraduate schools for PhD levels only).
It combines 70 hours of theoretical courses and at least 30 hours of professional experience in companies. Schools involved organise the training path independently.
Doctoral candidates have to acquire at least
8 competencies
among the
15 specific skills
expected by companies
to obtain their certification. This skills base is acquired by PhD candidates during the course and throughout their doctoral research. It is composed of four areas:
understanding how the company works;
acquiring scientific and technical skills;
being autonomous and knowing how to manage projects;
having social skills.
Engineering schools, key players of the training course
---
Schools of Engineering maintain close relations with companies. They are well known to prepare students:
to the business world:

close contacts with business firms;
excellent knowledge of company needs;
competency-based approach;
entrepreneurial experience and expertise;
excellent employability rate of graduates in the private sector (92% en 2017);

to the research in the private sector:

the majority of research and development researchers in private companies hold an Engineering diploma (56% in 2015);
in 2017, 50% of PhD candidates in science and technology were trained by a researcher from an Engineering School.
Application
---
To apply, at least one Engineering School and one doctoral school (French equivalent of postgraduate schools for PhD levels only) have to submit a common application. The follow-up committee will evaluate and select projects.
Interested institutions are encouraged to contact us for any additional requests.
For more information about the training course,
please
contact us by email
.
Consult the
"Skills for business world" guide.